Suboxone While Pregnant – Is it safe?
David Schwartz, MD
December 20, 2021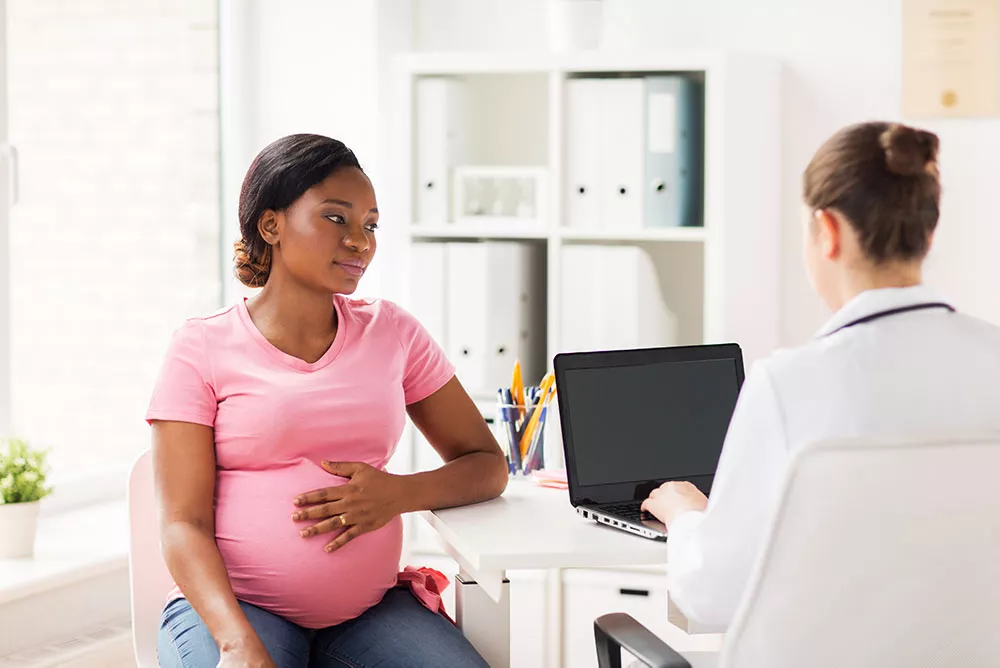 Opioid use during pregnancy has increased dramatically in the United States, mirroring the opioid epidemic faced by the general population. Opioid use disorder (OUD) during pregnancy has been attributed to severe health complications for mothers and newborns, resulting in preterm birth, maternal mortality, congenital disabilities, stillbirth, and neonatal abstinence syndrome (NAS). Pregnant women with OUD are typically maintained on opioid medication during pregnancy, and their babies are medically tapered down from opioids immediately following birth.
Pregnancy provides individuals with opioid dependence an important opportunity to identify and receive the treatment they need to overcome their substance use disorders. No matter how daunting it may seem, pregnant mothers with OUD should seek help in a medically supervised treatment program as soon as possible. During pregnancy, the recommended treatment for OUD is a long-acting opioid maintenance treatment that involves methadone or buprenorphine provided within a comprehensive treatment plan that includes obstetrical care and behavioral intervention.
Suboxone is a combination medication of buprenorphine and naloxone and is one of the most commonly utilized medications for treating OUD during pregnancy. 
It's natural to be concerned about your unborn baby and how medications like Suboxone can affect your child. So this article aims to provide you with answers to some of the questions you may have related to using Suboxone during pregnancy.
What Does Suboxone Do?
Suboxone is a prescription medication used in the treatment of opioid use disorder. It contains buprenorphine and naloxone in a ratio of 4:1.  Buprenorphine is a partial opioid medication that blocks the opioid receptors and reduces cravings. The second ingredient, naloxone, aids in the reversal of opioid effects and prevents the risk of misuse. Together, these medications work to minimize withdrawal symptoms associated with opioid addiction. Suboxone is available in sublingual tablets or film strips placed under the tongue, gums, or cheek to dissolve. Suboxone takes effect 30 to 60 minutes after administration, and the effects can last between 48 to 72 hours (depending on the dose).
How Safe Is Suboxone During Pregnancy?
According to the National Institute on Drug Abuse (NIDA), Suboxone is a safe medication during pregnancy. Historically, subutex, a pure buprenorphine medication, was the preferred medication during pregnancy since early studies were only conducted using buprenorphine instead of the buprenorphine/naloxone combination. But recent studies indicate that Suboxone is also safe for mothers as it is for their babies. Suboxone combined with behavioral therapy effectively lowers relapse rates and opioid overdoses while improving birth outcomes in opioid-dependent mothers.
Babies born to mothers who used Suboxone correctly during pregnancy experienced minor fetal distress and other symptoms after birth. In most cases, any opioid withdrawal they experienced was relatively mild.
Can Suboxone Cause Neonatal Abstinence Syndrome?
Neonatal abstinence syndrome (NAS) is a set of withdrawal symptoms experienced by newborn babies after being exposed to opioids in the womb. While Suboxone is safely prescribed during pregnancy, babies born to mothers who have used Suboxone can develop neonatal abstinence syndrome (NAS). This condition occurs when any form of opioids are used during pregnancy, including opioid medications used during opioid addiction treatment. Neonatal abstinence syndrome is an expected, common, and treatable condition.
According to the National Center for Biotechnology Information (NCBI), neonatal abstinence syndrome include withdrawal symptoms such as:
Tremors 

Fever

Irritability

Sleep problems

Excessive crying

Increased muscle tone

Hyperreflexia (overactive or over-responsive reflexes)

Seizures

Yawning, stuffy nose, and sneezing

Poor feeding and slow weight gain

Vomiting

Diarrhea

Dehydration

Sweating
It's important to note that NAS caused by Suboxone is short-lived and less intense than NAS caused by the overuse of prescription opioids or heroin. And as such, the benefits of Suboxone generally far outweigh the risks involved. The baby may be safer exposed to Suboxone (which is helping the mother manage her addiction during pregnancy) than being exposed to an opioid such as heroin. 
Alternatives to Suboxone During Pregnancy
Methadone is an alternative medication to Suboxone during pregnancy. At present, Suboxone is classified as a category B medication that's used routinely and safely during pregnancy. And methadone is a category C medication, which is relatively safe during pregnancy. Methadone is classified as a category C medication because of the risk of respiratory depression in newborns and the possibility of NAS. And category C medications are only prescribed if the potential benefit outweighs the risk to the fetus. According to a recent study conducted by the National Institutes of Health (NIH), the buprenorphine in Suboxone was superior to methadone in reducing withdrawal symptoms in newborn babies.
Unlike Suboxone, which is prescribed through any healthcare practitioner licensed to prescribe Suboxone, methadone prescriptions require regular visits to a methadone clinic, which can be inconvenient, especially as you go further into your pregnancy. 
The right treatment option and medication are ultimately dependent on the severity of your OUD and other health conditions. It's important to seek medical advice about what's best for your situation.
Should Suboxone Dosage Be Lowered During Pregnancy?
To help you overcome your opioid use disorder safely and effectively, your healthcare provider will prescribe the optimal dose based on your condition and requirements. When it comes to Suboxone treatment, there are two main objectives. The doctor's primary goal is to prevent you from enduring long-term opioid withdrawal symptoms. Second, to minimize opioid cravings. Although keeping Suboxone doses as low as possible can help reduce side effects, the amount of Suboxone that prevents withdrawal symptoms isn't always enough to keep opioid cravings at bay.
Requiring an adequate daily dose to manage opioid cravings is essential during the early stages of treatment. During pregnancy, your doctor may suggest you either reduce or keep your Suboxone dose. Your Suboxone dose will be determined based on your present health condition and where you are in your rehabilitation. As a result, working with your health care practitioner to decide your daily Suboxone dosage is critical.
Is It Safe to Stop Suboxone Treatment During Pregnancy?
It's not recommended to discontinue Suboxone use during pregnancy unless you are advised and supervised by your doctor. Because Suboxone is a partial opioid medication, stopping use could result in acute opioid withdrawal, which can present dangers to an unborn baby, such as fetal distress, preterm labor, and miscarriage. Additionally, newborns will have strong cravings for opioids if a proper plan for tapering is not in place. In most cases, it's advisable to keep taking the medication during pregnancy unless your doctor suggests otherwise.
Suboxone and Breastfeeding
Research indicates that buprenorphine in Suboxone passes into breast milk. But since the amount that passes is minimal, infants will not experience withdrawal symptoms after they are weaned off breast milk. Studies reveal that Suboxone is well tolerated in nursing mothers, and hence discontinuation may not be necessary. 
Breastfeeding during Suboxone treatment is safe as long as:
The stabilization phase of treatment is reached 

You are not using illicit substances 

Do not have HIV infection
Make an appointment with your doctor if you're unsure whether or not you should take Suboxone while pregnant. Your healthcare provider will be able to determine whether the benefits of Suboxone outweigh the risks in your specific situation. If you're already on Suboxone, your doctor will be able to determine whether you should continue taking Suboxone or switch to Subutex. 
Note: effective in 2015, the US FDA eliminated the pregnancy letter categories; Renamed the Pregnancy and lactation Labeling Rule. However, for ease of explaining how the drugs differ in their risks in pregnancy, this article uses the letter system. Always discuss the risks and benefits with your medical provider. 
If you are seeking help with your loved one's addiction, contact us today or complete our quick contact form below, to speak with an addiction treatment specialist.
If you need help with your substance use disorder, we are here to help you build your confidence and momentum towards the future you want. We provide treatment services for adults with alcohol, opioid, and other substance use disorders. We are currently located in Louisiana, Massachusetts, North Carolina, New Jersey, Ohio, Texas, and Washington.
Eleanor Health
Recovery for life.
Our mission at Eleanor Health is to help people affected by addiction live amazing lives. We deliver whole-person, comprehensive care and are passionate about transforming the quality, delivery, and accessibility of addiction treatment. Our actions are rooted in respect for each member's values, culture, and life experiences, and our commitment to their wellbeing is unwavering and without judgement.
Reach out today
781-487-1070
All fields marked with an asterisk (*) are required.