new jersey locations
Eleanor Health Edison
5 Lincoln Highway, Suite 4A, Edison, NJ 08820 Monday: 9:00am - 5:00pm Tuesday: 10:00am - 6:00pm Wednesday: 9:00am - 5:00pm Thursday: 10:00am - 6:00pm Friday: 9:00am - 5:00pm Saturday: By appointment only Sunday: Closed
eleanor health edison
Meet your lead clinician
Hello my name is Lindsay Larris, LCSW, LCADC and I am the Lead Clinician for our Verona location. I am a licensed clinical social worker as well as a licensed clinical alcohol and drug counselor. After graduating from a special program at the police academy, I realized the psychology courses I studied in college were an even bigger passion of mine. I've been working in behavioral health for the past ten years and have focused on substance use treatment for the past six. When not helping others, I enjoy reading a good mystery novel (that's as far as my detective work goes these days), spending time with friends and family, trying new foods, and going to the beach. I'm excited to join the Eleanor team and am passionate about helping my community and our members make the most out of their lives.
the eleanor experience
Get familiar with the Edison location
You can get care virtually via telehealth, out in the local community, or at our clinic location in Edison, NJ. Our clinics are warm and welcoming. Come visit us today!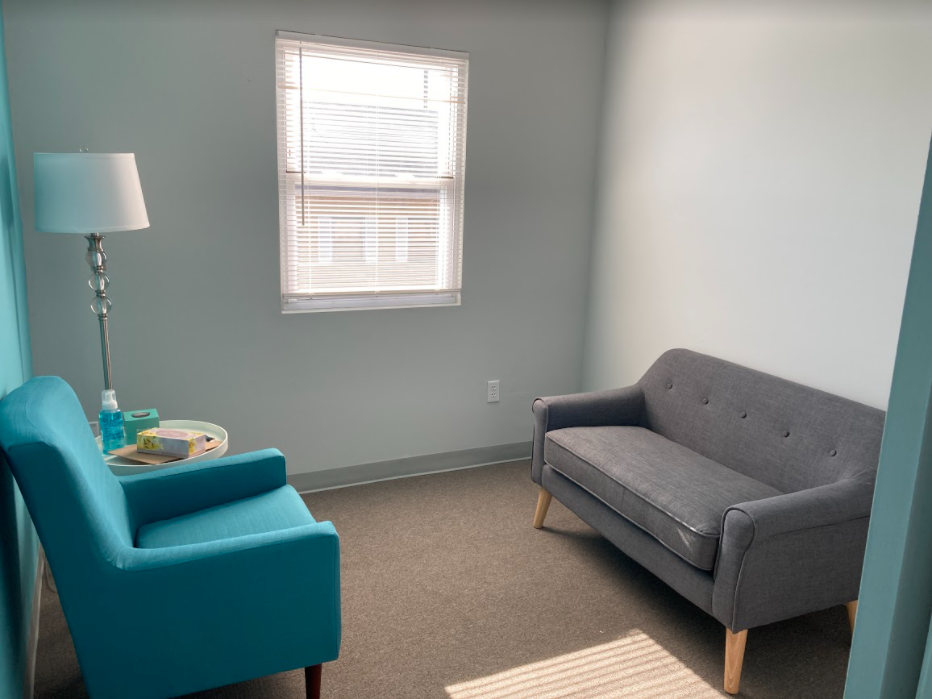 the eleanor way
Our whole-person approach
We put our community members at the center of everything we do, for remote treatment services as well as in-person, from alcohol withdrawal to opioid use and more. When you're an Eleanor Health member, your best interests always come first. Our mental health and addiction specialists start by learning more about your day-to-day life, preferences, specific needs, and recovery goals. We then build a customized, comprehensive care plan. Our treatment services include:
We'll be here when you're ready.
We offer same-day or next-day access to appointments. Give us a call today to get started!
paying for treatment
Everyone deserves accessible and affordable outpatient mental health & substance use treatment.
Eleanor Health accepts most major insurance plans including Horizon Blue Cross Blue Shield, United Healthcare, Medicare, and Medicaid. If we don't contract with your insurance plan, we will work with your out-of-network benefits to ensure you still benefit from insurance. If your health insurance still leaves you with concerns about affording treatment, we offer an affordable sliding scale payment plan to help manage the cost of care. Call us at (833) 606-0228 to find out how much your insurance will cover.
detox program
Medication-assisted treatment
Under the supervision of our physicians, our medical team will prescribe medications that safely block the effects of drugs and alcohol on the brain and body. Based on your own personal goals, we will work with you to safely stop using or reduce your use of any substances that you desire.
Learn more about MAT
reach out to us
We're here to help.
Our team is here to support and encourage you, because everyone deserves to live an amazing life. We promise to listen, learn, and advocate for you. Give us a call to get started.